By: Vincent Kosi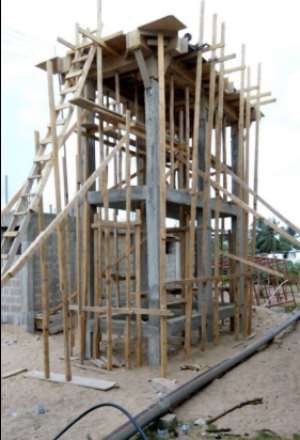 The Ketasco past students in North America have come together to raise funds to build a water tower for the girls' dormitory which has been affected by water shortage ever since the old tower collapsed.
The president of the association Mr. Grant Ayayee (1975) stated that he received SOS call from the headmaster of the school, Mr. Sedeanu Kwao, to mobilize funds for the singular purpose of getting this project underway.
Within a space of two months, members of the association selflessly donated various amounts of money to get the project underway.
The association in North America has as its aim of aggregating resources to ensure that such short term projects are undertaken without hitch to ensure a tranquil environment for teaching and learning.
With a new status as a 501c3, the association is gearing up its efforts to look for avenues to get materials and funds to their alma mater in the very near future. A call is therefore being sent out to all those who care for a good cause to show their generosity to such a just cause, a cause that is meant not to benefit members directly but to a school that shaped them into what they are today.
Source: modernghana.com