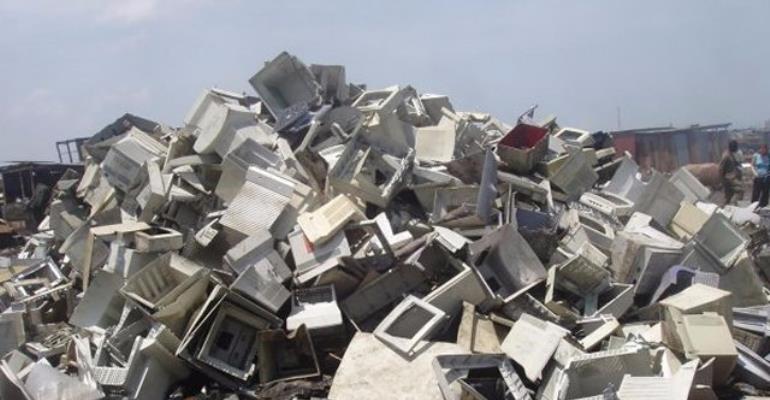 Germany and Ghana have agreed to strengthen their cooperation in the field of electronic waste management and recycling.
Seeing the environment and especially the recycling of electronic devices mostly produced outside of Ghana as a shared responsibility, the Federal government of Germany decided to commit €25,000,000.
This is to alleviate the environmental impact of electronic waste in the country and improve the working conditions of people in the sector.
The "Hazardous and Electronic Waste Law" passed in 2016 sets the legal framework for the German-Ghanaian engagement.
A statement from the German Embassy in Ghana said, "Germany wishes to use the opportunity to congratulate Ghana on passing this ground-breaking law, which translates the Basel convention on the Control of Transboundary Movements of Hazardous Wastes and their Disposal into national law."
The statement noted that Germany will commit €5,000,000 for a Technical Cooperation program through the implementing agency GIZ, which will focus on improving the working conditions of workers along the electronic waste value chain.
The move will support the private sector engagement in recycling industries and also develop the framework conditions to implement the law.
"Furthermore, €20,000,000 (through the KfW Development bank) will be dedicated to the establishment of an incentive mechanism for sound collection and recycling of e-waste as well as for a collection centre of the Government of Ghana.
"Both elements of the programme are intended to prepare the establishment of the Ghanaian recycling fund as stipulated in the E-Waste-Law," the statement added.
The commitment for the e-waste collection and recycling mechanism will be announced with the official handing-over of a Note Verbal to the Ministry of Environment, Science, Technology and Innovation on March 13.
The Minister for Environment, Science, Technology and Innovation (MESTI), Prof. Kwabena Frimpong-Boateng, as well as the Ambassador of the Federal Republic of Germany to Ghana, Christoph Retzlaff, will be the keynote speakers at the event.
Source: modernghana.com