By: Jeffrey De-Graft Johnson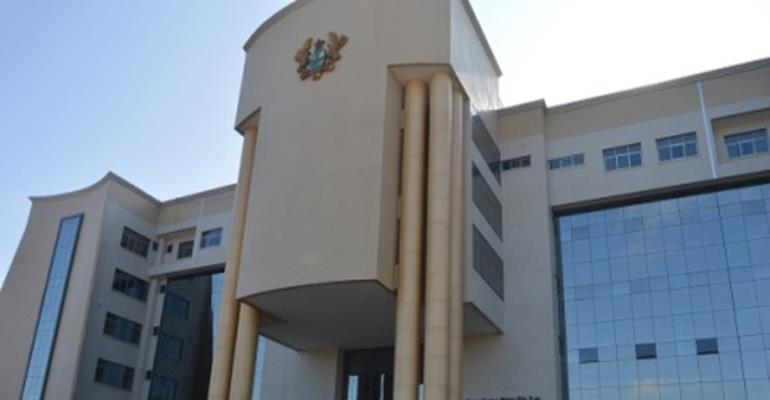 A private legal practitioner has sued the Brong-Ahafo Regional Manager of the Forestry Commission over the failure to regularize and regulate compartments that had been developed into teak plantations.
The plaintiff-Nana Obiri Boahen, a Deputy General Secretary of the New Patriotic Party (NPP), wants the court to declare that he has not engaged any person or group of persons as joint partners in the afforestation exercise.
Joined to the suit as second defendant is the Forest Services Division, head office in Accra.
The lawyer, in a statement of claim, said since 2002 he has used his own resources to undertake afforestation on Compartment 305, Kwamekrom, Compartment 316, Bridgeso and Compartment 293, among others.
The plaintiff said on April 16, 2003, he appealed to the Executive Director of the Forestry Services Division to undertake afforestation in the Tain I and II Forest Reserves, both at Adoe and Abronye respectively.
The NPP scribe indicated that in 2009, he wrote to the Commission and stress the need to undertake proper mapping and final regularization of all the compartments he had personally developed.
"In response to the said letter, Mr. Joe R. Ackah, the Zonal Plantation Manager, Brong Ahafo Region, wrote to the Executive Director Forest Service Division urging the Division to expedite action on the plaintiff's request to regularize and lease out the developed compartments."
Mr. Boahen averred that notwithstanding the said letter, the defendants failed to respond to his request.
He stated that even though he enjoyed maximum cooperation and support from officials of the division, he had been compelled to initiate the instant action because of the behaviour and unnecessary interference by some officials of the Division.
Lawyer Boahen, among others, contended that his patience and tolerance have all thinned out completely and thus the only option now was to seek legal redress in court to protect and defend both his legal and constitutional rights.
The plaintiff, however, wants the court to award general damages for inconvenience and an order of perpetual injunction against the defendants.
Source: modernghana.com